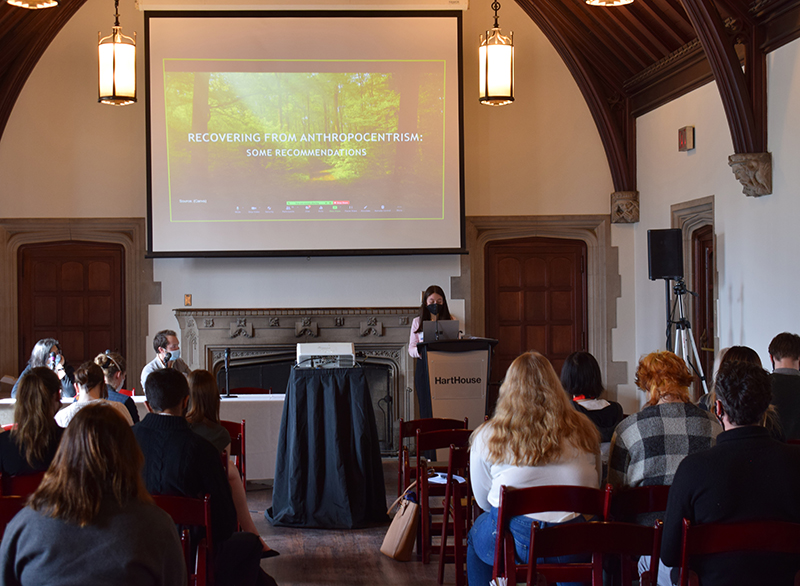 — News item, May 31, 2022
The spring semester saw the inaugural Undergraduate Student Conference on the Study of Religion, jointly presented by the DSR and the Religion Undergraduate Student Association (RUSA). The conference was the vision of assistant professor Sarah Gallant, who chaired the submissions selection committee in collaboration with fourth-year Religion Specialist, Mukti Patel, RUSA co-founder and president, as well as undergraduates Kayla Klanreungsang, Alanna Carolan and Sonia Beres.
The level of engagement of undergraduates in the study of religion was amply illustrated by the high number of submissions, of which more than a dozen speakers were selected to present their work. Falling into four broad areas of psychological/social considerations, disciplinary perspectives, reflections in Islamic studies, and religion and nature, students presented research covering an astonishing range of topics. These included power and abusive personality types in the Bible, population genetics and origin stories, the state's handling of the Branch Davidians Waco siege, the emergence of the Ahl-i Hadith Islam Salafi reform movement, anthropocentrism in nature poetry, and the role of Cartesian rationalization in severing the relationship between nature and religion.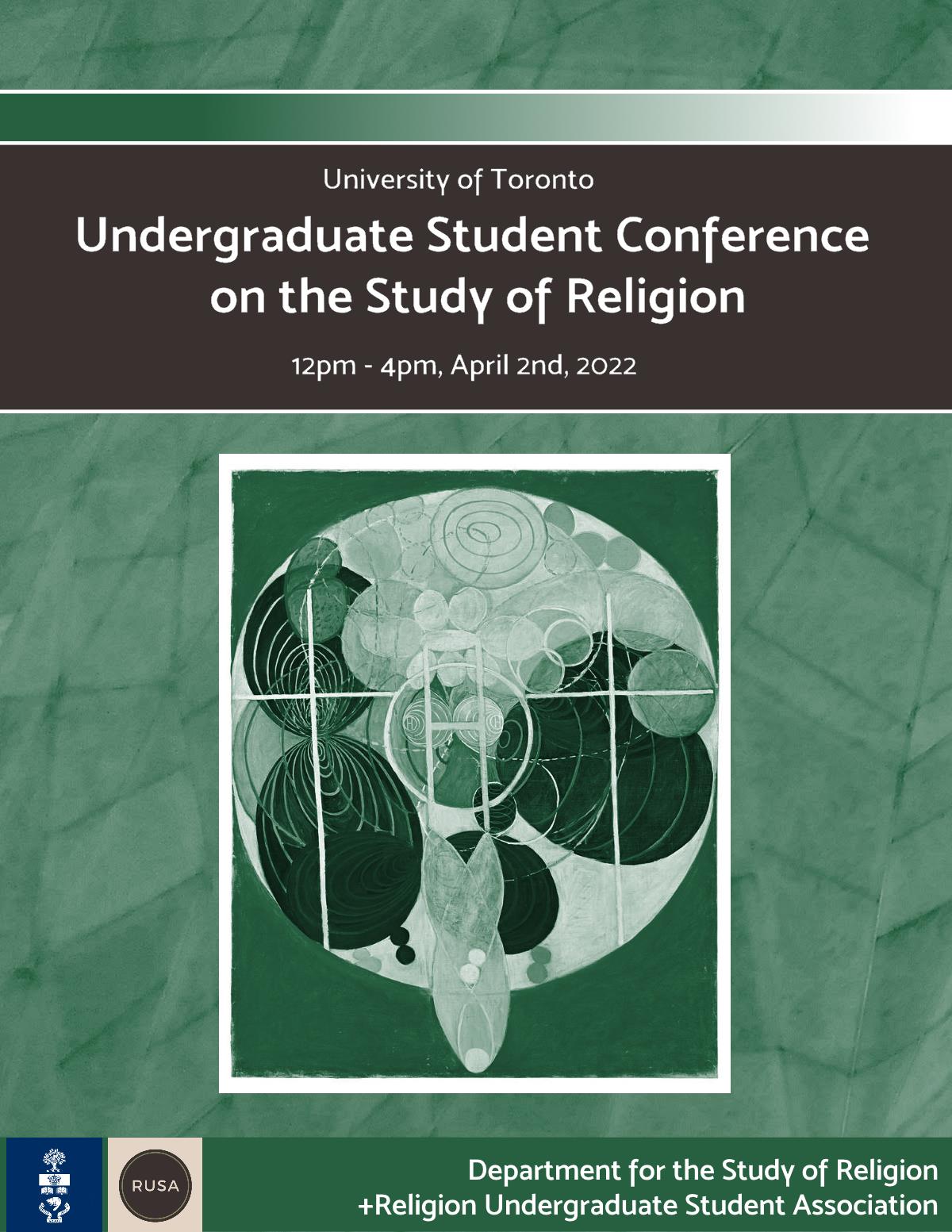 As Simon Coleman, professor and associate undergraduate chair remarked, "in addition to an intense and wonderful group of papers, and the sheer standard and energy on show, just look at the disciplines being brought together with religious studies here: sociology, German, psychology, archaeology, computer science, Near and Middle Easter Civilizations, economics, environmental science, geography, book and media studies, anthropology. Think about those dialogues, think of all those links: it's amazing."
The conference was held in-person, observing pandemic space and safety considerations, and also provided for virtual participation. Over sixty attended, with faculty and graduate students joining the undergraduate students at the beautiful Hart House Music Room. In her welcome address DSR chair Pamela Klassen thanked the undergraduates for their enthusiasm, observing that "you are the future of the study of religion, and it's very exciting that you've taken the time to gather your thoughts and share your insights." She also noted the wonderful work of the members of RUSA, who have been building an intellectual and social community in trying circumstances.
Outgoing RUSA president Mukti Patel commented that the conference was a major milestone in the association's short history, providing "an opportunity to meet like-minded individuals, to sustain connections and celebrate student research", adding that one of the ongoing pleasures of in the field is that "religion is so often not quite what we expect."
Presenters expressed their appreciation for the invitation to participate, and to share work developed as part of a variety of DSR courses. They especially enjoyed the opportunity to further reflect on their research during the Q&A session, several remarking that this was a highlight of a rewarding day.
The final word goes to presenter Zenon McKinnon, who summed up what so frequently motivates students in the study of religion. "Religion," he says, 'is the most flexible possible frame for understanding the human experience. It is precisely this flexibility that gives it a greater ability to capture accurately what it means to be human, how we live together, and how we relate to each other and the world. The study of religion in the academy allows us to cross and even disregard traditional subject area boundaries in the humanities and social sciences."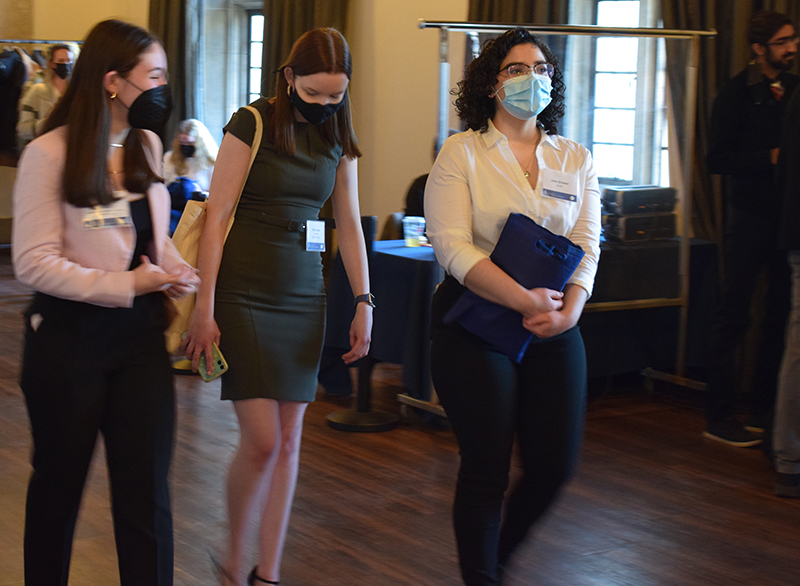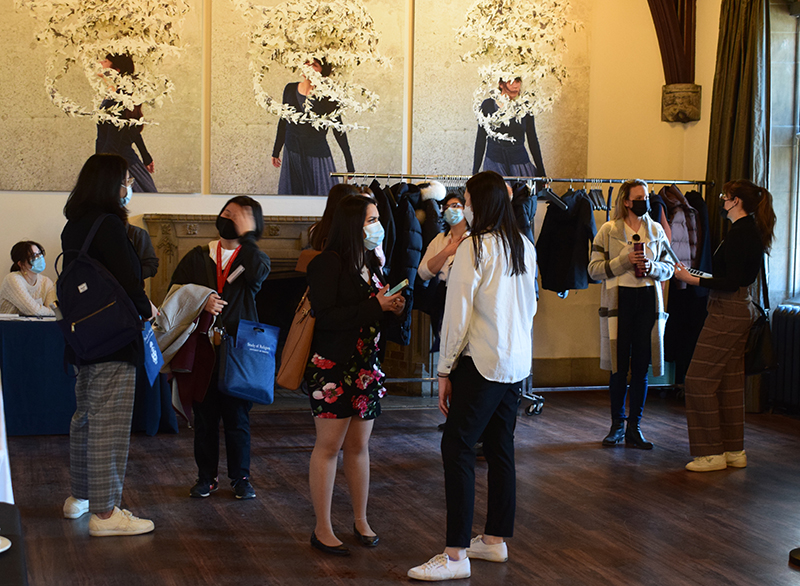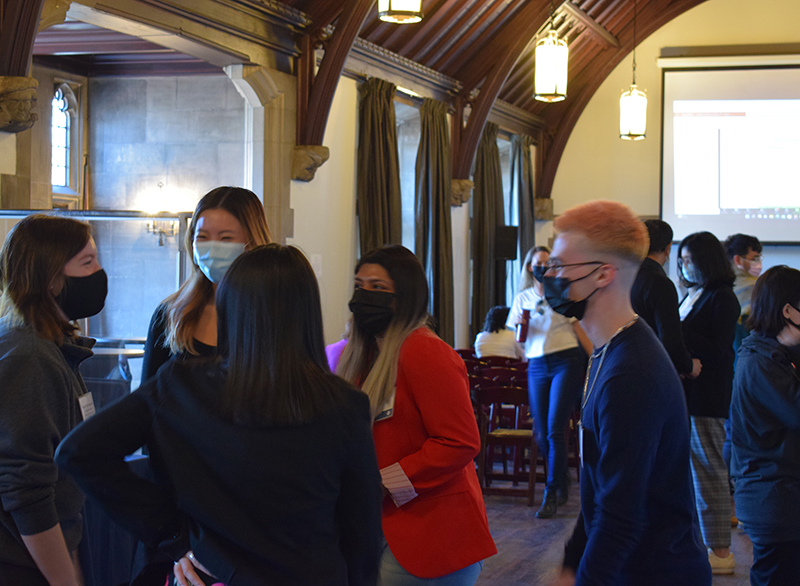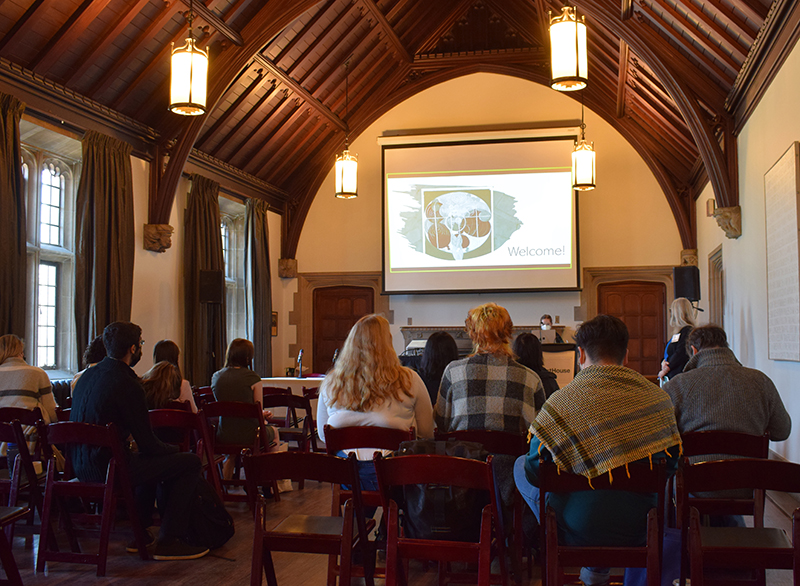 ---