---
From September 2022 onwards, contributions to the academy and the community: faculty and student achievements including fellowships, grants, awards, fellowships, defences and appointments. 
---
March 2023
---
Ruth Marshall, along with colleagues in the Department of Political Science, was named a recipient of the Northrop Frye Award (Faculty Team Category) for 'The Undergraduate Curriculum Renewal Project,' which developed and implemented a major renovation of the undergraduate program in political science on the St. George campus. This forms part of the university's Awards of Excellence, bestowed annually by U of T's Alumni Association.
As part of its Circle of Fellows Spotlight Series, the Jackman Humanities Institute published a profile of PhD candidate Liwen Liu, who is the 2022-23 Amilcare Iannucci Graduate Fellow. Liwen's research interests include Hindu rituals, Sanskrit intellectual history, and Tantric studies..
---
February 2023
---
On July 1, 2023 Nada Moumtaz will step in as Acting Director of Graduate Studies, when current DGS J. Barton Scott takes up his year-long Jackman Humanities Institute Faculty Fellowship to work on his project "The Piercing Virtue: Isherwood's Guru in Adorno's Los Angeles."
We are very pleased to welcome Sam Keravica as Coordinator, Administration and Events at the Robert H.N. Ho Centre for Buddhist Studies – where he was also a research assistant during his undergraduate studies. Sam graduated from U of T in Cognitive Science and Philosophy in 2021 and he comes to us from the Buddhism, Psychology and Mental Health Program at New College. Central to his Ho Centre role will be the shaping of its event and program calendar, and he is the first point of contact for all inquiries. Sam tells us he is excited to continue to learn from this wonderful community, and we are delighted to welcome him on board!
PhD student Carolyn Beard's hard work with the Centre for Jewish Studies paid off with a very successful Farbindungen Yiddish Studies Conference, which took place virtually on February 19 and 20, 2023. "Yiddish Futures" had some one hundred people from around the world attend its keynote address and the graduate papers presented averaged between 60 and 70 attendees – outstanding numbers for a student-run conference. 
---
February 2023
---
PhD student Connor Kokot won the Canadian Society of Biblical Studies' graduate student essay prize in Hebrew Bible, the Founders Prize, and will present the paper at the 2023 Humanities Congress that takes place May 27-June 2 at York University. 
---
January 2023
---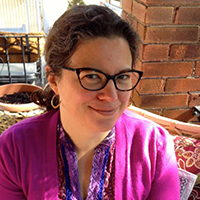 Karen Ruffle was appointed Visiting al-Qasimi Professor of Islamic Studies in the Institute of Arab and Islamic Studies at the University of Exeter in the UK for a six month term in Winter 2023.
---
December 2022
---
Nada Moumtaz's book, God's Property: Islam, Charity, and the Modern State, received honourable mentions for the Clifford Geertz Prize in the Anthropology of Religion of the American Anthropological Association and for the Law & Society Association's James Willard Hurst Prize for the bestwork in socio-legal history.
---
November 2022
---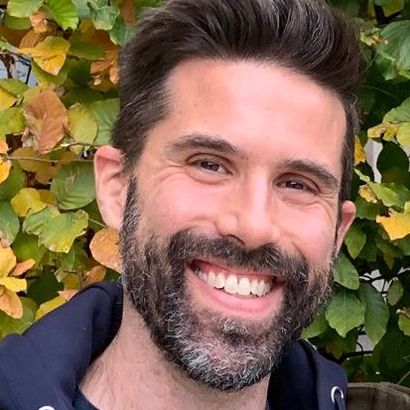 J. Barton Scott was awarded a 12-month Jackman Humanities Institute Faculty Fellowship for 2023-2024 for his project "The Piercing Virtue: Isherwood's Guru in Adorno's Los Angeles."
---
Affiliate faculty member Kamari Clarke was also awarded a 12-month Jackman Humanities Institute Faculty Fellowship for 2023-2024 for her project "The Elusive Work of Visibility: Toward a Theory of Absence."
---
October 2022
---
Suleyman Dost, Karen Ruffle, Walid Saleh and postdoctoral fellow Seyfeddin Kara have been awarded an SSHRC Connections Grant for the conference "Re-evaluating Methodological Trajectories in the Academic Study of Islam" that will take place at the DSR in April 2023.
---