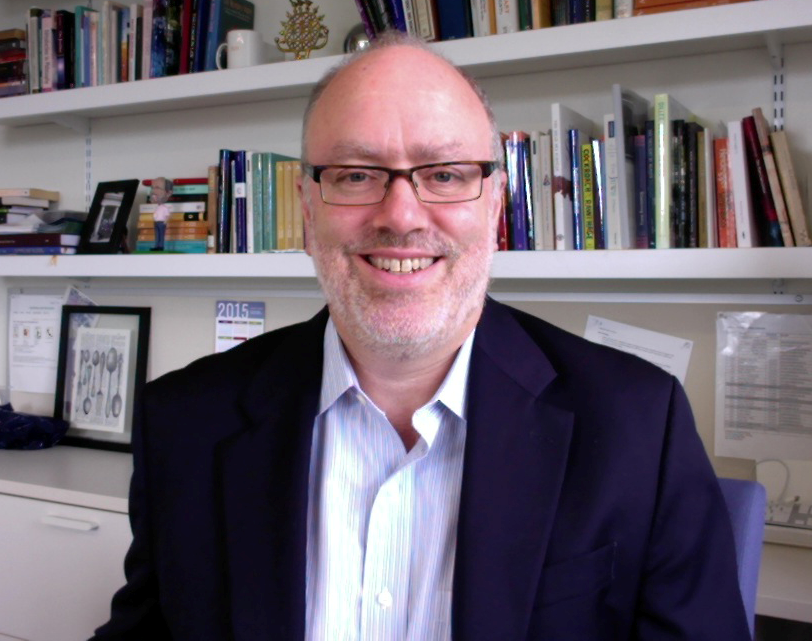 As of July 1, 2022, the DSR's chair Professor Pamela Klassen is on a one-year leave to serve as the William Lyon Mackenzie King Visiting Professor in Canadian Studies at the Weatherhead Center for International Affairs at Harvard University. Professor Robert Gibbs is Acting Chair in 2022-23.
It is my great pleasure to welcome you to the Department for the Study of Religion, the largest religious studies department in Canada. The DSR has an international reputation for excellence, and is a diverse community focused on thinking critically and creatively about how religion is at work in the world, past and present. After a challenging couple of years, and as the University opens up and offers more in-person classes and events, we have been making the most of the opportunity to gather as a community. 
In May 2022, we celebrated the launch of Professor Simon Coleman's new book, Powers of Pilgrimage, in the beautifully renovated Croft Chapter House at University College. And in April, undergraduate students gathered for the first Undergraduate Student Conference, presented jointly by the DSR and the Religion Undergraduate Students Association (RUSA). We are looking forward to hosting lectures and other events in 2022-23, and plans are in the works for a gathering at the American Academy of Religion/Society of Biblica Literature in Denver this November.
The past year has been a time of great transition and renewal for the DSR, as we welcomed new colleagues and new students. Professor Nada Moumtaz has been granted tenure and Professors Srilata Raman and Karen Ruffle have been promoted to full professors, all as of July 1, 2022. Professor Ronald Charles began as an associate professor as of January 1 and Professor Nyasha Junior joined us as associate professor in the DSR as of July 1. Professor Jeremy Schipper also arrived as full professor in both the DSR and the Department of Near & Middle Eastern Civilizations as of July 1; he joined us virtually in April for a launch of his book, Denmark Vesey's Bible.
We also welcome new postdoctoral fellows, including those we are hosting in collaboration with the Robert H.N. Ho Family Foundation Centre for Buddhist Studies. In bittersweet news, Professor David Novak, the Richard and Dorothy Shiff Chair in Jewish Studies, will be retiring as of January 1, 2023.
DSR research success continues apace, with Srilata Raman publishing her second book, The Transformation of Tamil Religion, Nada Moumtaz and Naomi Seidman winning SSHRC grants, and many articles, edited volumes, podcasts, and other forms of knowledge sharing launched into the world. PhD candidates are moving on to jobs and postdocs around the world in fields as diverse as Islamic Studies and religion and digital humanities.
Summer 2022 saw Professor Simon Coleman step down after two very busy years as the associate chair, undergraduate, in the DSR (during which he also published a book or two!). Simon's dedication to undergraduate renewal has been amazing, and our undergraduate enrolments were up by 52% over last year, and 67% since 2019-20. 
Professor Bart Scott has taken up the role of director of graduate studies with gusto, rebooting the graduate professionalization seminars with an eye to more alumni engagement, so please be in touch if you are an alum who would like to connect with current students.