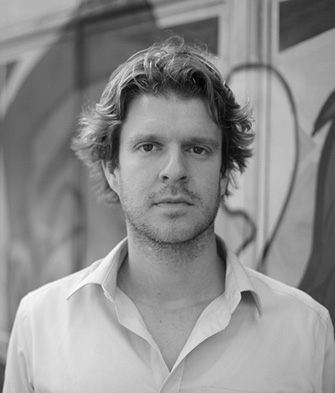 Kevin Lewis O'Neill is Professor in the Department for the Study of Religion (DSR) and Director of the Centre for Diaspora and Transnational Studies at the University of Toronto. Next semester he will teach RLG106H1S, or "Happiness." The Department for the Study of Religion caught up with Kevin for a quick conversation.
DSR: Congrats on all the buzz around your course "Happiness" (RLG106H1S). What's all the excitement about?
KLO: Thanks! The course filled up quickly. We raised the cap. It filled up again. I've been around the University of Toronto for a few years now, and I haven't seen anything like it. Students are emailing me everyday about the course. There's a great energy.
DSR: Would you call that energy "happiness"?
KLO: No, I think the vibe is closer to anticipation. The course is designed to be a destination for students: an event that they attend with their friends and where they meet new people. It's supposed to stir some thoughts about a set of big questions. What is happiness? Are you happy? And do you even want to be happy?  
DSR: Why now? 
KLO: Happiness is not a new question. That's one of the points that I make in the course. Cognitive psychologists have recently taken up the theme, creating something of a cottage industry around happiness, but people have been trying to be happy for thousands of years. This is one reason why my course sits solidly within the study of religion. Gratitude. Fulfillment. Positivity. We hear these buzz words all the time, and they have their origins in the major religious traditions of Islam, Judaism, Hinduism, Buddhism, and Christianity.  

DSR: Happiness may not be a new question, but it certainly feels timely. 
KLO: It couldn't be timelier and maybe most profoundly for our students. The pandemic forced all of us to face some existential questions not just about the brute fact of life and death but also the more philosophical questions of how we might want to live our lives and ultimately face our deaths. These are not unprecedented questions for university students. Campuses have always been spaces to ask huge questions about the human condition. They've also been sites of major life transitions. I think that it's fair to say that students tend to have happiness on their minds. But I'm finding that our students—right now, nearing the end of a global pandemic—are hungry for a sustained conversation about life's purpose, especially one grounded in wisdom, rigor, and creativity: a conversation that's rooted in the humanities.  
DSR: What does this wisdom look like? 
KLO: I think it is found in what serious, thoughtful people have done over the past several millennia to be happy. And their efforts have varied: fast, meditate, pray, go to the desert, help others, speak truth to power, get high, suffer, renounce God, and/or make lots of money. 
DSR: Do any of those activities appeal to you? 
KLO: For me it's the pursuit rather than the attainment of happiness that seems to be the most appealing. There seems to be an ambition and an impatience to the pursuit of happiness that might actually be more compelling than the state or experience of happiness. But this is something for me and my students to discuss next semester.
DSR: One last question: can these students of yours count on being happier for taking your course?
KLO: Well, in the past, I've taught courses on a bunch of different topics, like Christianity, genocide, and delinquency, and I guarantee you that none of my students ended up being more Christian, genocidal, or delinquent for having taken my courses. But I do think that this is the kind of conversation that could set the intellectual conditions for a lifelong reflection about life and its pursuits. As with all great adventures in the humanities, Happiness RLG106 cannot promise the completion of a conversation, only the start of one. 
---
Categories
Tags