A message from Acting Chair, Professor Robert Gibbs
It is with great sadness that I share some very difficult news. A student in our PhD program, Martin Arno, passed away on October 31, 2022. I have been in touch with Martin's family and close friends to extend condolences and also to begin to think how we as a community can best commemorate Martin and celebrate his life.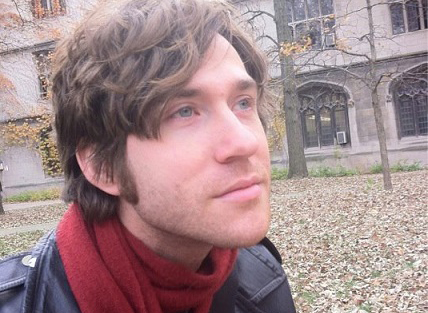 Originally from California, Martin came to Toronto in 2013 to join our PhD program. He was a scholar of religion in Mediterranean Antiquity, with previous degrees from the University of California–Santa Barbara and the University of Chicago. His dissertation, "Apostles Behaving Badly: Defending the Indefensible in Mediterranean Antiquity," traces how ancient writers sought to rehabilitate their traditions' founding heroes from accusations of damning moral failures. By asking how virtues transformed into vices over time, it constructs a genealogy of morals for Christian antiquity. In addition to his scholarly work, Martin was a drummer in the heavy metal horror band Blood Opera. He was a much-loved member of the DSR community, and he will be very much missed.
We are all still in shock from this very recent news. We plan to hold a DSR memorial for Martin in the coming weeks, with the support and approval of his family and close friends. We will share information about that event as soon as it is available.
A memorial gathering arranged by Martin's family took place on November 11 at 1:00 pm, at the Chapel of St Sophia, Elmsley Hall (St Michael's College) on the U of T St George campus.
A GoFundMe has been started to provide assistance to the family. Also, our graduate administrator, Fereshteh Hashemi, is putting together a memory book as a gift for the family. Please contact her with your contribution for this compilation by November 30, 2022. 
Update, November 28, 2022 An obituary for Martin was published on November 27, 2022, and included notification of a graveside service on Tuesday, November 29 at Lakeside Memorial Park, Hughson, California.
---
Categories
Tags