---
News of DSR alumni and friends. Something to share? Let us know
---
It is wonderful to hear about what our graduates are doing but, necessarily, we tend to hear mostly about those in related academic roles. We would be delighted to hear from you wherever you are, whatever you're doing – please get in touch with your news!
---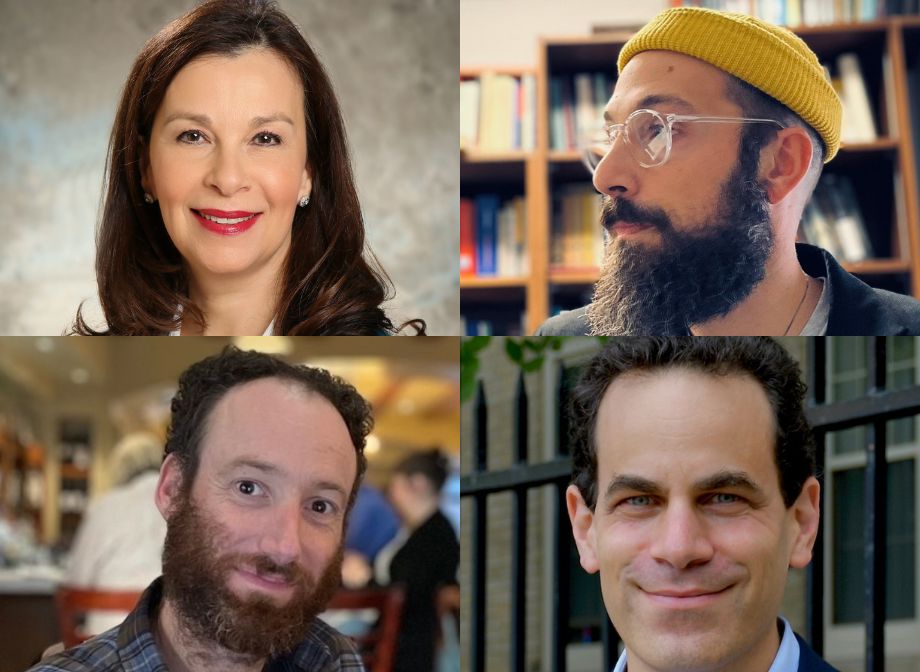 A cluster of DSR alumni featured at the special panel event to mark the retirement of David Novak, Professor Emeritus and J. Richard and Dorothy Shiff Chair of Jewish Studies Emeritus, which took place in late October 2023. "The Body Imagines: Current Research Inspired by David Novak's Scholarship" hosted Dianna Roberts-Zauderer (PhD, 2017, top left). an independent researcher and Jewish community educator; Paul E. Nahme (MA, 2008; PhD, 2013, top right). associate professor of Judaic Studies and Religious Studies at Brown University; Yaniv Feller (PhD, 2016, bottom left), assistant professor of religion and Jewish studies at the University of Florida; and Alan Verskin (BA, 2002. taking several classes with David during his studies (bottom right)). now Samuel J. Zacks Chair of Jewish History at the University of Toronto.
---
DSR PhD 2022 graduate and now Assistant Professor of New Testament at Moravian Seminary Brigidda Bell was profiled by the Jackman Humanities Institute, in which she reflects on her graduate fellowship there and the role of the humanities in fostering the imagination of possibility.
---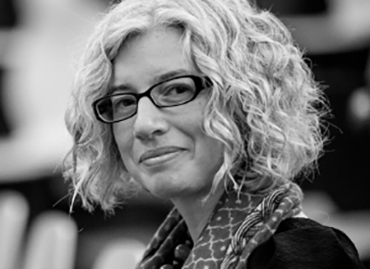 In January 2024, Shari Goldberg (PhD, 2013, in Religion and Women & Gender Studies) joins U of T's Division of People Strategy, Equity & Culture in the new role of Assistant Director, Faith & Anti-Racism in the Institutional Equity Office. She will work with key partners across the tri-campus to support the University's commitment to foster an inclusive environment for faith-based communities at U of T.  
Shari comes to U of T from the Ministry of Colleges and Universities, where she most recently led an accountability framework focused on improving student outcomes as well as research on access and equity measures in post-secondary institutions. Prior to this, at the Ministry of Labour, Training, and Skills Development, she co-chaired an Anti-Racism Working Group and led the development of anti-racism resources for staff, including resources on antisemitism and Islamophobia. Shari brings a wealth of knowledge and experience from her work as a researcher, facilitator, and consultant for a number of organizations including the Canadian Race Relations Foundation and the Ontario Public Service's Inclusive Diversity Office. For eight years, she also coordinated and facilitated Shema & Iqra': The Jewish-Muslim Text Project, a grassroots initiative which brought communities of Muslims and Jews together to explore issues of mutual concern. She demonstrates a deep commitment to continued learning and to building inclusive communities. [With files from the Institutional Equity Office, University of Toronto] 
---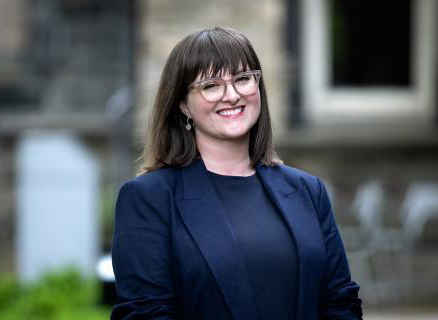 We learned that Erin McMichael (BA, 2014) will be moving from her role as U of T's Faculty of Arts & Science Associate Faculty Registrar and Director, Student Affairs to become Registrar and Associate Vice President, Student Life at Yukon University. 
---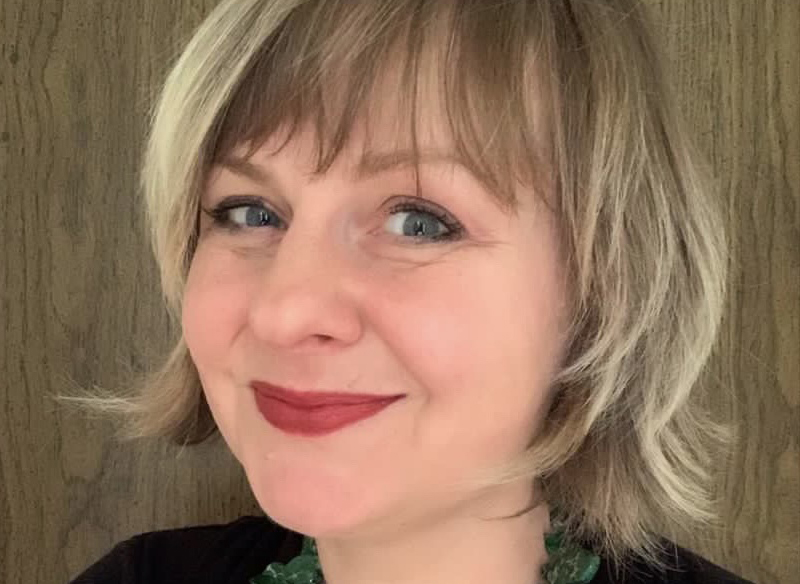 Eva Mroczek (PhD, 2012) delivered the Centre for Jewish Studies' Joseph and Gertie Schwartz Memorial Lecture, "Filth: A (Literally) Dirty History of Jewish Texts," on Monday, September 18. In 2024, Eva will take up the Simon and Riva Spatz Chair in Jewish Studies at Dalhousie University.
---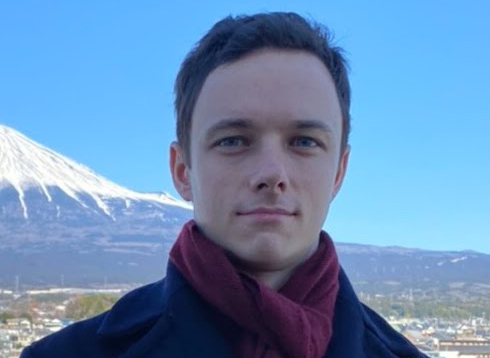 Alexander James O'Neill (PhD, 2022) will be taking up the role of a specially appointed (tenure-track position) lecturer at Musashino University in Tokyo, starting in April 2024. His role involves teaching courses on Buddhism and SDGs in English and Japanese. He currently holds the role of a postdoctoral fellow at SOAS, University of London, where he has worked since April 2022, and where his research focuses on the linguistics of Newar. Under the supervision of Christoph Emmrich, his doctoral dissertation at the DSR, Pustaka Pūjā: A Study of Sūtra Worship in Mahāyāna Buddhism, focused on the practice of book worship in Mahāyāna Buddhism, both historically and in contemporary Nepal. His ongoing research and publication interests include Newar Buddhism, Mahāyāna literature, ritual studies, materiality, paratexts, Newar linguistics, and natural language processing (NLP).
---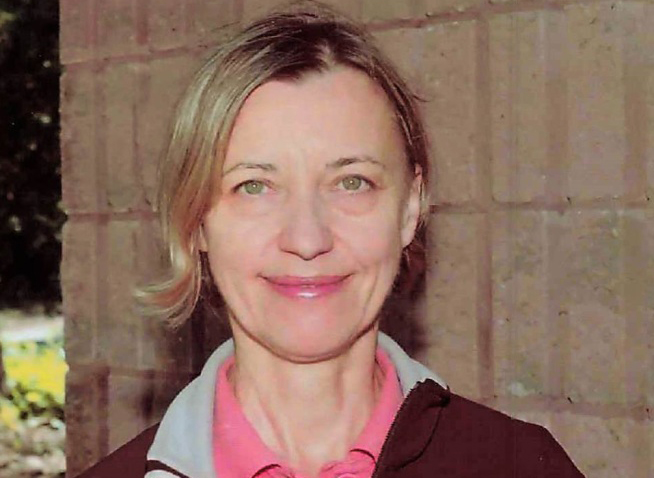 It was with great sorrow we shared the news in August that PhD candidate Mirelea Stosic had passed away, following a battle with cancer. Mirela was in her 5th year of studies, working on a dissertation on "Guru Bhakti in Srivaishnavism: The Caramopayanirnaya," with Srilata Raman as her supervisor and committee members Elisa Freschi and Christoph Emmrich. A number of DSR members attended a memorial service for her in September. Mirela's kind smile and gentle nature will be sorely missed. We would like to remember her with a plaque or perhaps even a tree on campus, and our community generously donated funds for this. When the arrangements have been made, we will of course update everyone about the final memorial. 
---
Suzanne van Geuns (PhD, 2022) was awarded the American Religion journal dissertation prize for 2023. She has recently launched her new website, called "Does Not Compute: Religion, Sexual Ethics, and the Age of Computation," a toolkit for those who want to do historical internet-based archival research. → See all the details in this news article.
---